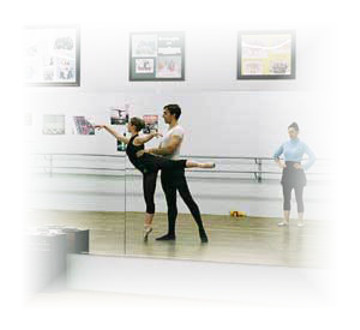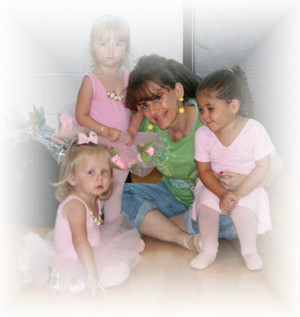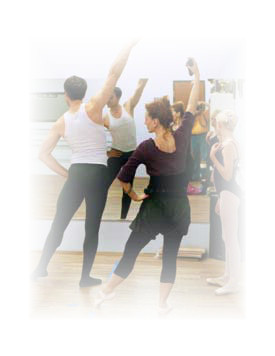 DEBORAH RAYBURN - Artistic Director
Mrs. Rayburn began her dance training with Houston's Rogulio Rodriguez and continued her training with Houston's Margo Marshall, and the Houston Ballet Academy. She performed with the ballet companies City Ballet of Houston, Houston Dance Theater, Allegro Ballet, the Repertory Dancers, and as a Guest performer. Mrs. Rayburn earned her degree in dance and later was invited to study with Ballet Austin. She continues to take classes, study and perform locally. Mrs. Rayburn has taught dance in the Houston area for the past twenty five years and is the director of the Academy of Ballet & Dance Arts and Woodlands Dance Academy. Mrs. Rayburn has studied and has been influenced by noted dance artists such as Natalia Krasavska, Fredric Franklin, John Mangus, Eugene Slavin, Christine Nadal, Rohni Maler, Pavel Fomin, Elvira Kokorina, and Ann Marie Holmes through master classes and workshops. She is also the founding director and currently a board member of Festival Ballet where she works with young dancers setting classical ballets and original choreographic works. Mrs. Rayburn has recently staged for Festival Ballet the ballet's "Les Sylphides," "Paquita," and "Cinderella." She annually stages "The Nutcracker" for Festival Ballet which includes students from her school and dancers from the greater Houston area. Mrs. Rayburn also administers dance programs in public and private schools, and from 2005 to 2007 served as the ballet instructor of the Houston Community College Fine Arts Dance Department. Recently nominated to the publication "Marquis Who's Who in education" Mrs. Rayburn continues to inspire dancers and share her love of the art form of dance.

Tiffany Nirider - Jazz, Modern, Master Classes, Workshops
Tiffany Nirider is a native of Lafayette, LA, where she taught ballet, tap, jazz and acrobatics for six years. She graduated summa cum laude with a B.A. in Mass Communication from the University of Louisiana at Lafayette (UL) in 1996. While in Lafayette, Tiffany choreographed for the UL Show Choir, Lafayettes Junior Miss Scholarship Program, Krewe of Karencro Mardi Gras Association, and for local high school dance and cheerleading teams. Tiffany comes to us from Fort Lauderdale, FL, where she performed professionally for three years with Dancesation! Entertainment throughout Florida and in California. While in Fort Lauderdale, Tiffany also worked as Marketing Coordinator for ArtServe, a non-profit arts service organization providing assistance to emerging artists and cultural groups throughout South Florida. Tiffany is pursuing a Master of Fine Arts degree in Dance at SHSU where she is a graduate teaching assistant. During her time at SHSU, she has performed as a soloist in Bill Evans Velorio, To Have and To Hold by Shapiro & Smith, The Nutcracker and Cinderella by Dana Nicolay, Cheval by Dr. Cindy Gratz, Triskelion by Mark Haase, From One by Jonathan Charles. She is a member of the Kista Tucker Dance Company. Upon graduation, Tiffany intends to continue teaching while working towards becoming a registered dance therapist.
Guest Artists

Ilya Kozadayev - Guest Artist, Workshops, Master Classes (Ilya Kozadayev appears courtesy of Houston Ballet)
Born in St. Petersburg, Russia, Ilya Kozadayev began training at the Vaganova Ballet Academy when he was ten years old. After immigrating to the United States, he trained at the School of American Ballet in New York, the Academy of Colorado Ballet in Denver, Colorado, and the John Cranko Ballet School in Stuttgart, Germany. He has danced with Pittsburgh Ballet Theatre, Boston Ballet, as well as with Colorado Ballet as a soloist and Columbia Classical Ballet as a principal. Mr. Kozadayev was a silver medal winner of the New York International Ballet Competition in June 2000. His repertoire includes numerous roles, such as the Prince in The Nutcracker; the Jester in Swan Lake and Cinderella; the Bluebird in The Sleeping Beauty; the lead in James Walas' Carmina Burana; Jonathan Harker in Michael Pink's Dracula; Peasant Pas de deux in Giselle; Alain in La Fille mal gardée; and the Mandarin in The Miraculous Mandarin. Mr. Kozadayev has also had solos in William Forsythe's Love Songs and In the middle, somewhat elevated; He has danced Pink Couple in Juri Kylian's Forgotten Land; Ranfield in Ben Stevenson's Dracula; The Victim in Christopher Bruce's Swan Song and roles in George Balanchine's Stars and Stripes, Who Cares, and Allegro Brillante. Mr. Kozadayev has also performed in Christopher Bruce's Rooster, Sergeant Early's Dream and Hush. Mr. Kozadayev has performed numerous featured roles in Stanton Welch's ballets such as Goro in Madam Butterfly, Buttons and Florinda in Cinderella. He has performed in Stanton Welch's Clear, Velocity, Maninyas, Divergence, Nosotros, Brigade, Tutu, Tales of Texas, Falling, Swan Lake, Blindness, Four Seasons and Red Earth. Ilya Kozadayev has performed at the Auyama Ballet Festival in Tokyo and Osaka, Japan, and at the Tanzstiftung Birgit Keil in Stuttgart, Germany. Mr. Kozadayev joined Houston Ballet in July 2003. In 2004, Mr. Kozadayev was promoted to soloist. Before joining Houston Ballet Mr. Kozadayev was a member of Colorado Ballet, Columbia Classical Ballet, Pittsburgh Ballet Theater, and Boston Ballet.